We know how to book quality shows that we have screened and we eliminate the risk for you. We are passionate about the quality of our shows and are not in this for a short term relationship. We want your business year after year and treat you that way.

We have a couple of birthdays on the Bomb Squad Staff this month! Our Bomb Squad Member Roo Phoria and our Bomb Shell Alexis will be hosting their birthdays at Zar Night Club this year come celebrate with us!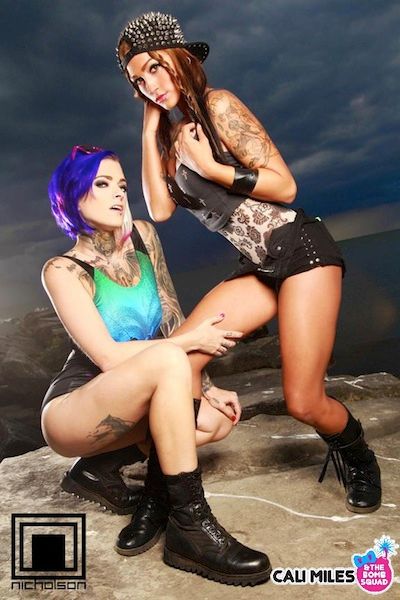 Whether spokes modeling for new liquors or hosting a world class event, Cali Miles and The Bomb Squad is constantly keeping fans entertained and surprised with their unique blend of talent, style, and creativity.
Prepare to be inspired by their positive attitude as you learn what it takes to brand your personal style and turn your "look" into your business. Turn your passion for fashion into overdrive and make your individuality shine.
Have you always wanted to be the center of attention, or become a fashionista by starting a trend, or throw a party that people will never forget? What about travel around the world as a famous model, make-up artist, or performer?
Look no further for all the information and inspiration you need to make your dreams come true! Follow us on our adventures from behind the scenes at our photo shoots to VIP parties all over the world and even join us by becoming a Bomb Squad Babe.
Cali Miles and The Bomb Squad provide a full range of entertainment services. Submit your event today to get booking details to make your event a unique exciting experience!
Our Bomb Squad Search is coming up and there is still time to apply! Here is some footage from our most recent search.